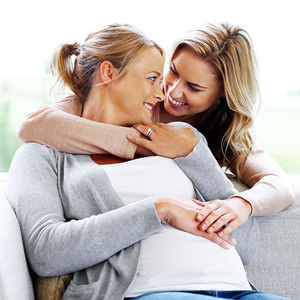 Prenatal preparation courses in english
Led by midwives.
All classes are partially reimbursable. Our prenatal classes prepare the pregnant woman and her partner realistically for what is to come; we recommend that you aim to complete your education by your 36/37th week of pregnancy. No more than 7 couples/singles per course onsite, 8/9 couples online. Same-sex couples and single attendees warmly welcomed.
Planning and pregnancy – 50 euros per 30 mins private appointment. Individual sessions to meet your needs. Covering administrations of pregnancy, passport/nationality issues, hospital policies, reimbursements and entitlements, and creche bookings. Please email Jo
6-session courses – 275 euro* per space for a couple or single face to face course, or 220 euros for an online course. Weekdays 6.30-8.30pm and Saturdays 09.30-11.30am. These are run continuously throughout the year and prepare you completely for what is to come to include a breastfeeding workshop. Please do ask for a sample course plan email Jo.
Should the onsite course be reverted to an online because of restrictions, there will be a credit note for the difference issued for use during the postnatal period.
Day-course or refresher courses – 95 euros per couple, onsite only. A succinct version of the 6-session courses held on a Saturday, designed with the busy parent-to-be in mind. This a 4-hour course, and is packed with information to prepare you only for labour.
Note that bookings are for you, or you and and your partner – you need only indicate 1 space for this. Due to social distancing measures, we cannot exceed 7 couples' spaces onsite.
Prenatal Courses - Online
Online courses for prenatal
Prenatal Courses - Face to face
Onsite, face to face courses
.